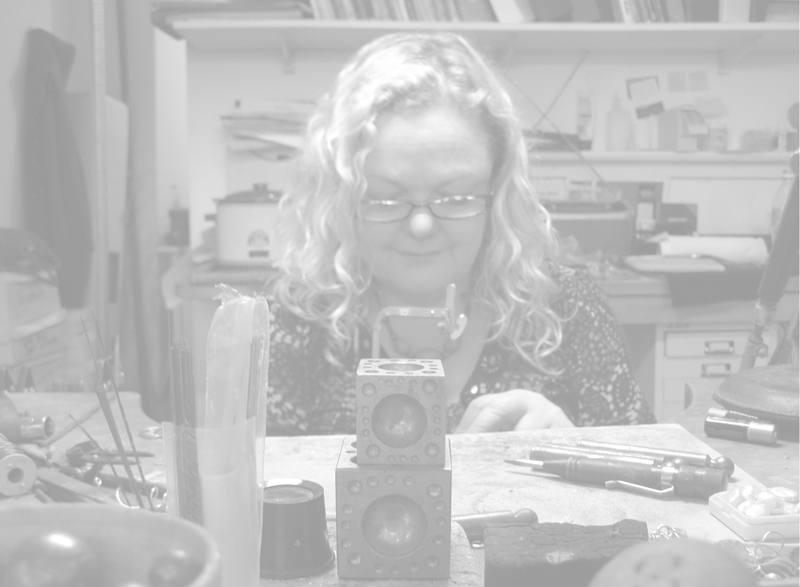 Madeline Coles is a British Designer Goldsmith with nearly 40 years experience creating hand-made contemporary jewellery.
She first discovered jewellery making at 18 on a foundation course in Art and Design. It embodied everything that she loved, creativity and skill but on a small scale.
She was awarded a First Class Honours Degree in Jewellery Design by Middlesex University in 1984 and her striking and innovative designs brought her immediate success and orders from around the world.
She has sold to many prestigious stores including Harrods, Bloomingdales,Bergdorf Goodman and Liberty of London.
Madeline has collaborated with designers such as Betty Jackson and Timney Fowler to make catwalk collections for their shows and with architect Nigel Coates to realise his vision for a range of jewellery to compliment his Body Zone in the Millennium Dome.
Her work has been featured in "Club to Catwalk" at the Victoria and Albert Museum London.
Nowadays she lives and works in the picturesque town of Whitstable in Kent where she has a shop and workshop. Here, she develops new ideas and works to commission with private clients.
Madeline likes to create pieces which are bold and sculptural in style, with references to her love of historic ornament and the use of a flamboyant colour palette.
Her passion for the craft is reflected in her love of teaching and over the years she has inspired many students to pursue the fascinating subject and to become successful jewellers themselves